Welcome back to the world of creativity! In our previous blog, we explored various craft ideas that were both fun and easy to make. Now, we are back with part two, filled with even more inspiration to bring out your inner artist. Whether you're a seasoned crafter or a beginner, these projects are guaranteed to spark your imagination and give you a sense of accomplishment. So, get ready to embrace your creative side and try something new today:
Foiling with the Minc Machine: Creating foil craft with a Minc Machine is a simple and fun way to add a touch of shine and elegance to your projects. The Minc Machine is a special tool that allows you to transfer foil onto a variety of surfaces, including paper, cardboard, and even fabric. The result is a beautiful, eye-catching design that will take your crafting to the next level. So, if you're ready to add a dash of sparkle and glam to your next project, take a look at how we used this brilliant machine here, by making foil-crafted stickers! 
Customise a Journal: Want to customise your bullet journal and make it truly unique? Customising your own bullet journal is a fun and creative way to keep track of your thoughts, ideas, and to-do lists. With the use of Cricut vinyl and the Cricut Joy machine, you can take your journaling to the next level by adding personal touches and designs. You can create custom covers, page headers, and even decorative stickers! Take a look at how we decorated our journal here.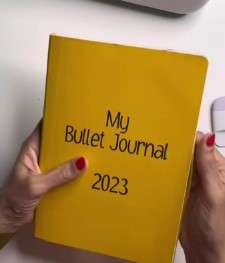 Painting on a Canvas Bag: Painting on a canvas bag with chalk paint is a fun and creative way to add a pop of colour and personality to your everyday accessories. Chalk paint is a type of paint that dries to a matte, velvety finish and can be easily distressed for a vintage look. The great thing about using chalk paint on a canvas bag is that it is both durable and versatile, allowing you to create a wide range of designs and styles. Have a look at how we painted and added life to our canvas bag here.
Foam Flower Making: Making foam flowers for decorations is a fun and creative way to add a touch of eccentricity to your craft projects. With a few simple tools, such as a flower shaping tool, foamiran, punches, distress oxides, sponge dauber, pearl beads, and a glue gun, you can create beautiful and realistic flowers that will last for years to come. Foamiran is a soft, flexible material that is perfect for shaping into flowers, and it can be easily dyed or stamped to achieve the desired colour and texture. Have a look at 
how we achieved these wondrous decor items to use in your cards, scrapbooks, and other projects!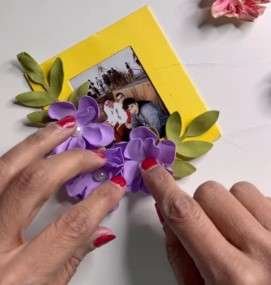 Mini Albums: Making mini albums is a great way to preserve and display your special memories, and the We R Memory Keepers Disc Cinch machine makes it easy and fun. The Disc Cinch is a versatile and user-friendly tool that allows you to quickly and easily create custom mini albums in a variety of shapes and sizes. With a range of discs, binding wires, and cover materials, you can create albums that are unique, stylish, and personal to you. So, let's get started and start preserving your memories today! Have a look.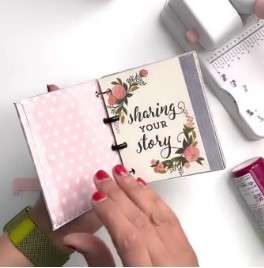 Like these ideas? We'd love to see what you come up with! Do share 🙂
Meanwhile, find all the materials you'll need for these crafts on our store: https://creativecraftsdxb.com/ 
We offer worldwide shipping on our website! And if you live in Dubai, come on down to our store to get your hands on some fun craft supplies. 
Address:
Creative Crafts Al Shraifi Building 1, Shop numbers 30&45, 
Opposite Karama Post Office, Dubai