Are you ready to dive into the world of stunning accessories and unleash your inner artist? After popular demand, we're bringing to you an exciting and hands-on Polymer Clay Jewelry Workshop, where you'll learn to craft a gorgeous set of bracelets, earrings, and pendants that are as unique as you are.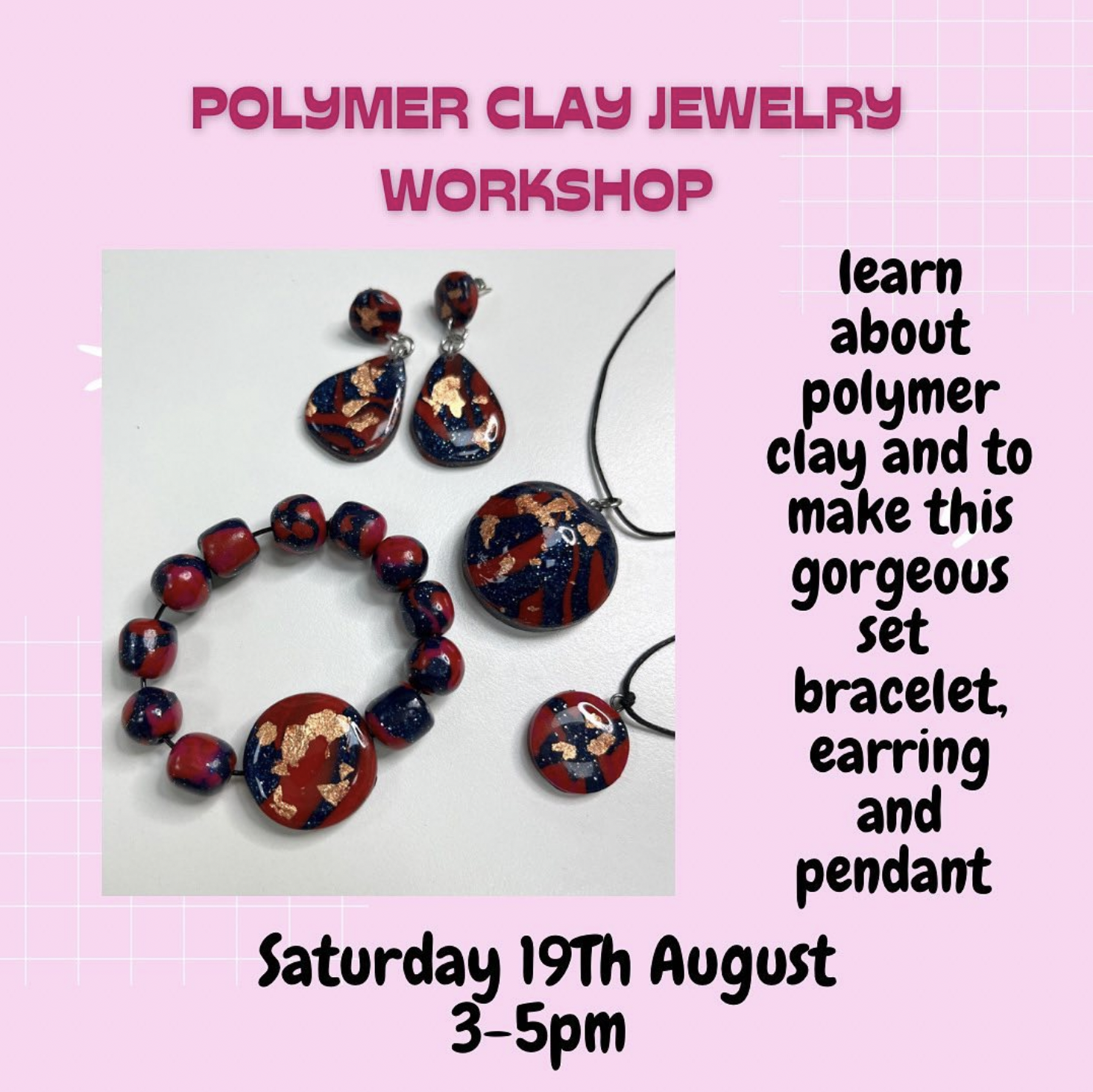 Polymer clay is a versatile and vibrant modeling material that has taken the crafting world by storm. Made from a blend of polymer resins, color pigments, and fillers, polymer clay offers a unique opportunity for artists and enthusiasts alike to mold, shape, and craft their artistic visions into reality while offering countless possibilities and outcomes. Here are some reasons why it's a must-have in your crafting arsenal:
– Ease of Use: Polymer clay is remarkably easy to work with, making it suitable for crafters of all skill levels. Its pliable nature allows you to experiment with different shapes and textures.
– Color Palette: One of the highlights of polymer clay is its vast range of colors. You can find an array of hues, shades, and even metallic tones, enabling you to create intricately detailed and vibrant pieces.
– Curing Process: Unlike traditional clay, which requires firing in a kiln, polymer clay can be cured using a regular home oven. This makes it accessible for everyone and eliminates the need for specialized equipment.
– Durability: Once cured, polymer clay becomes quite durable, making it ideal for creating lasting pieces like jewelry, home decor, and sculptures.
– Blendability: Polymer clay colors can be blended seamlessly, allowing you to create gradients, new shades, and intricate patterns.
– Textures and Techniques: From caning and marbling to stamping and sculpting, polymer clay accommodates a wide range of techniques, encouraging endless experimentation.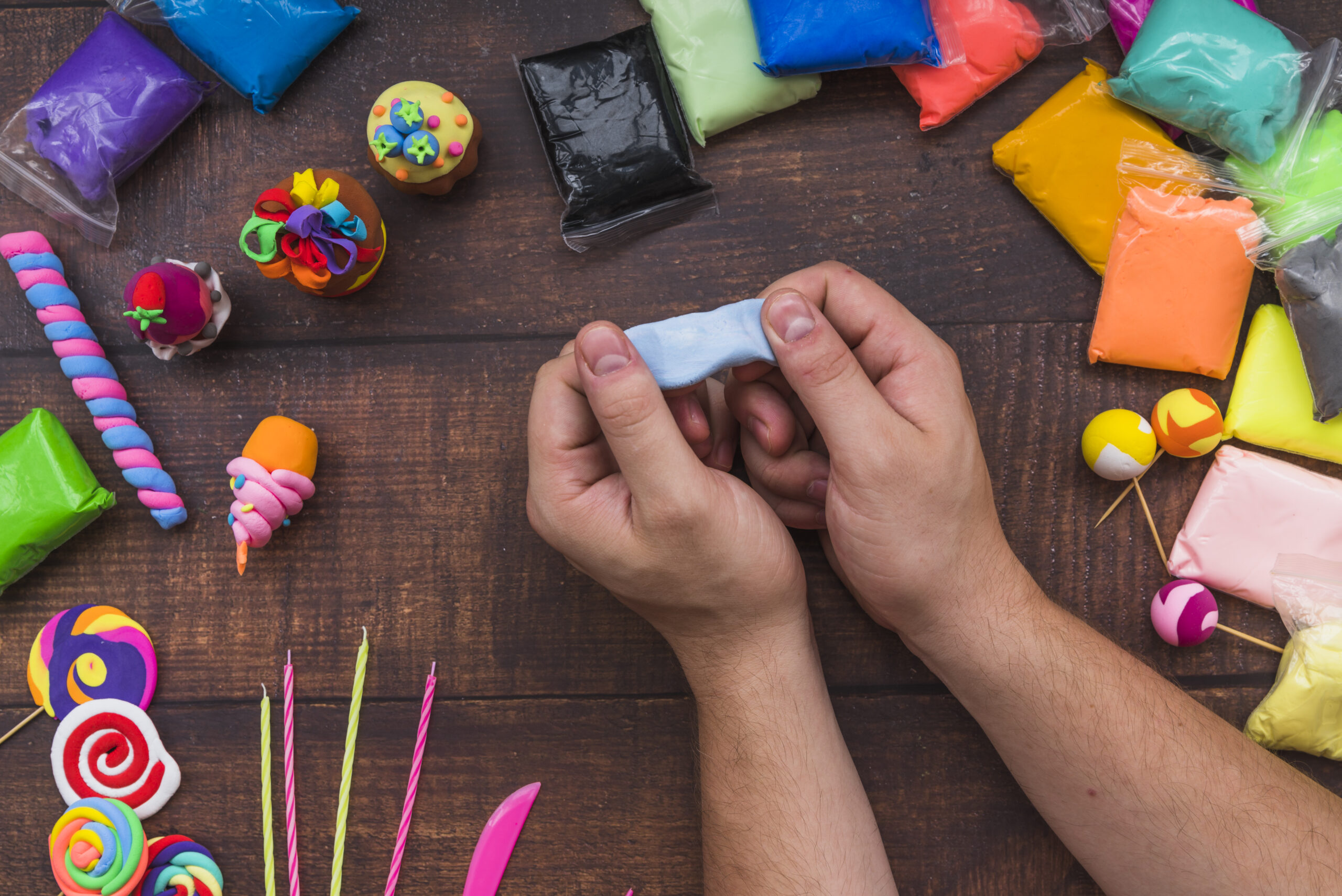 In our upcoming Polymer Clay Jewelry Workshop, you'll dive into the art of working with this captivating material. Guided by experienced instructors, you'll explore the essentials of conditioning, shaping, detailing, and baking polymer clay to create stunning accessories. Watch this video to get a glimpse of how we experimented with this versatile craft tool to get a stark and stunning outcome.
At the end of the workshop, you'll have crafted a full jewelry set—bracelet, earrings, and pendants—that showcases your creativity and style. You'll have the opportunity to experiment with various techniques, mix colors, and add unique textures to your pieces.
So, ready to get creative? Don't miss our upcoming workshop on Saturday, 19th August, from 3:00 PM to 5:00 PM. Send us a DM to register and secure your spot. 🙂
Address:
Creative Crafts
Al Shraifi Building 1,
Shop numbers 30&45,
Opposite Karama Post Office, Dubai