At Creative Crafts, we're all about turning up the fun factor and making your celebration absolutely unforgettable. So, get ready to paint the town red – we're about to show you how we elevated a bachelorette party with the ultimate personalized bachelorette party items! From sassy bags to cheeky flasks and stylish tees, we know how to make a bachelorette bash a legendary event! And, we're taking orders for the same, so you can easily get some custom-made gifts for your bridesmaids and loved ones when it's your turn to take the plunge! Let's have a look:
Bag the Style Game with Personalized Party Bags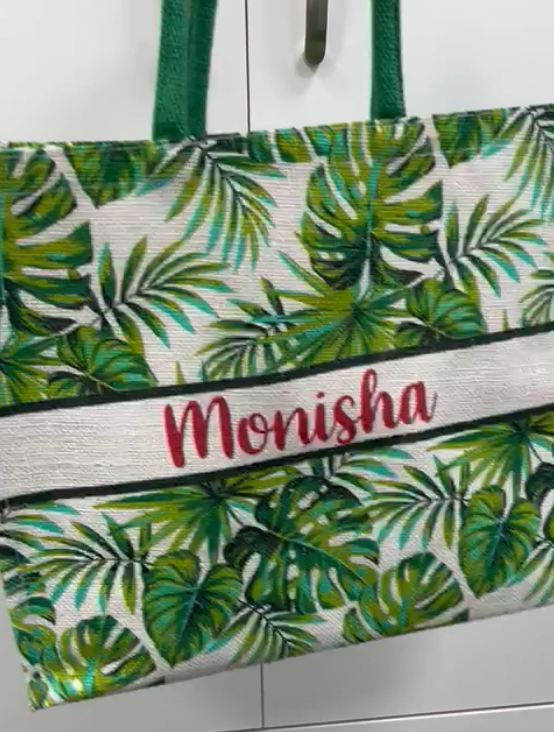 When it comes to bachelorette parties, a killer bag is an absolute must-have accessory. We personalized a selection of chic tote bags that had the bachelorette squad looking like fashion-forward divas! They can be custom-made to say whatever you want – we're talking monograms, fonts that pop, and designs that scream "This is my party, ladies!"
Trust us, these personalized gems will make heads turn and jaws drop wherever you and your squad go.
Flask It Up: Cheers with Custom Quirkiness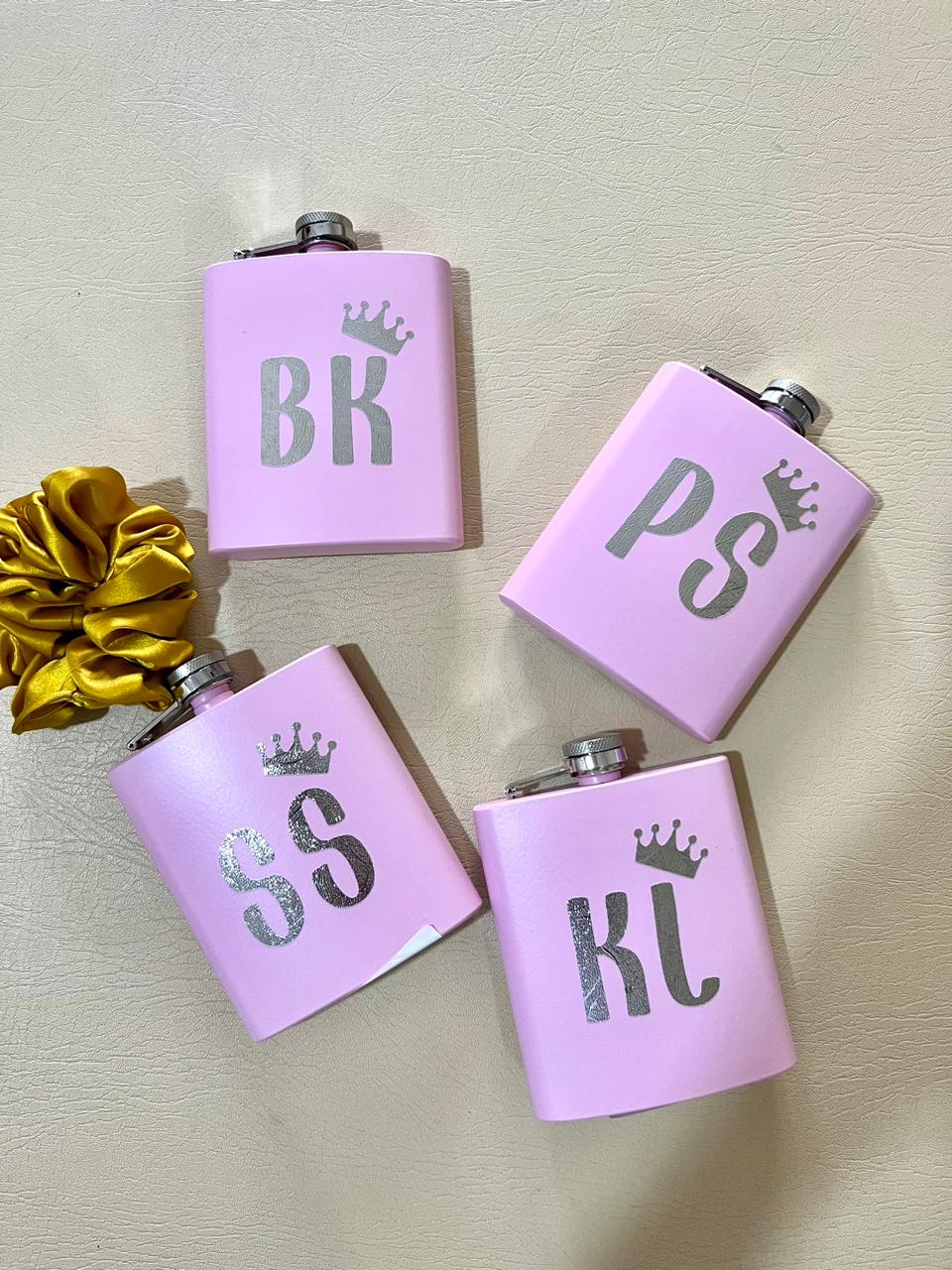 No bachelorette party is complete without a little liquid courage, and these chic personalized flasks are here to deliver the goods. We've ditched the ordinary and embraced the extraordinary with this one. Stainless steel stunners? Check. Pocket-sized party essentials? You got it. Engrave initials, unleash funny quotes, or showcase themed graphics that will have everyone raising their glasses to the bride-to-be. Bottoms up, ladies!
Tees That Scream Squad Goals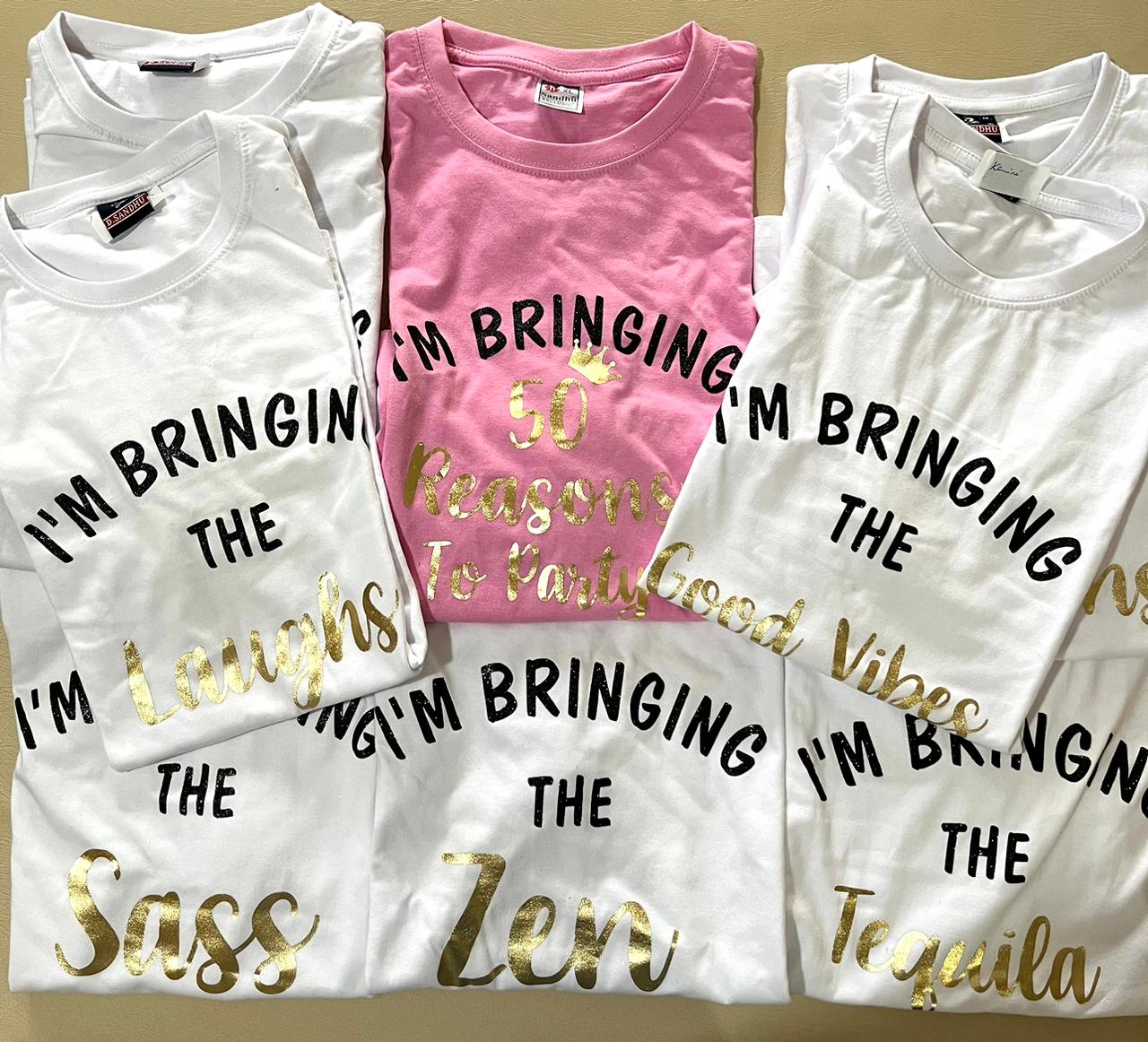 Picture the scene: you and your besties strutting through the city streets, turning heads with your personalized tees that capture the essence of your squad. These tees will not only make your bachelorette party an Instagram sensation but also serve as cherished mementos that you'll hold dear long after the celebration is over. These tees are as unique as each member of your bachelorette crew, with titles that reflect their personality.
Our personalized bachelorette party items, from head-turning bags to hilarious flasks and trendy tees, will have you and your squad stealing the show. So why wait? Get in touch with us today to unleash the bachelorette swag that will leave everyone in awe. Let's transform your party into an unforgettable extravaganza that will be talked about for years to come. Game on, ladies! Reach out to us today to place an order. And, if you have any other props in mind that you'd like to get personalized, from caps, saches, tumblers, we have your back! You can also head to our website to check out the range of products that you think might fit into your bachelorette party: https://creativecraftsdxb.com/
Lastly, if you live in Dubai, do come give us a visit, we'd love to see you!
Address: 
Creative Crafts
Al Shraifi Building 1,
Shop numbers 30&45,
Opposite Karama Post Office, Dubai