Resin Alcohol ink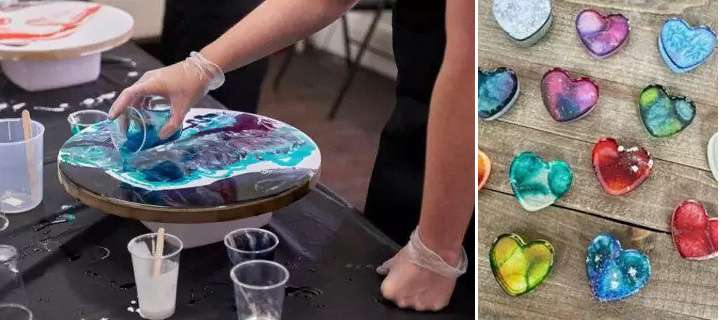 In the last few months, we've seen a lot of DIY trends take over our social media feeds. From some splendid resin art to some soothing candle making, every day we see new and exciting ways to make our own decorations and gifts using various methods. 
Now, as the year comes to an end, we want to take a moment to acknowledge the top 5 crafts of 2022 that have taken the world by storm! These unique, fulfilling activities have gotten our hands dirty in the most wonderful ways–so let's take a look at what they are:
1. Resin Art: Resin art is a process that involves using a mixture of epoxy and polyester resin to create a 3D sculpture. It's one of the most popular forms of DIY art, and it's also one of the best—it's incredibly fulfilling and beautiful! It allows for an innovative and creative method to create stunning, intricate designs that are a symbol of self-expression.
A mixture of resin, alcohol ink, mix-ins, and other materials are mixed together and formed into an object. The resin is typically poured into a mold to create the shape of your work of art. The mixture will harden into something that looks like a sculpture when it dries–and makes the ultimate form of self-expression due to the limitless options of experimentation! You can make simple home decor items, gifts, and even clocks!
The Fashion Trend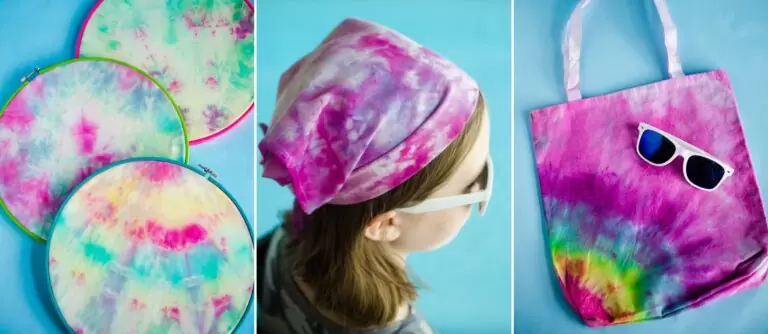 2. Tie-Dye: The fashion trend of tie-dye went viral during the first half of the year–and of course, its roots originate in craft. This type of textile dyeing involves submerging or soaking a piece of fabric in a chemical solution and then folding it over itself several times to create interesting patterns.
The process of tie-dye is both relaxing and satisfying. It allows you to use your creativity and make something out of nothing—and there's no wrong way to do it! Use it to dye your very own t-shirt, bag, bandana, shoe, or anything you want! Our website has all the tie-dye supplies you need to get started. 
3. Jewelry Making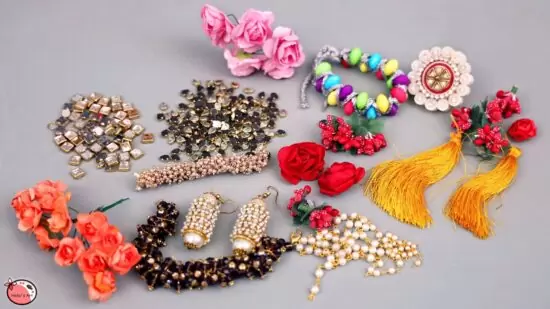 3. Jewelry Making: DIY jewelry making is so fulfilling because of the amount of time and thought that goes into each piece. You can really get creative with your designs, and see what your own style is like. It's a way to express yourself and make something beautiful, but also something that you can actually wear.
There are so many different types of jewelry you can make, especially with the supplies on our website! You can make chains, necklaces,
bracelets and rings, even earrings! And you don't have to be an expert at crafting; most jewelry projects take less than an hour from start to finish.
4. Candle Making
4. Candle Making: Candle making is one of the most popular DIY crafts out there, and for good reason: they're easy to make, inexpensive, and fun to decorate. They're great for adding ambiance and color to any room in your house, and they're also great for making gifts.
It involves using wax/soap base, wicks, scents, and molds to create candles that smell amazing while also being eco-friendly. You can make all sorts of different shapes and sizes—from tiny tealights to large pillar candles. And, you can decorate them as you like! 
5. Polymer Clay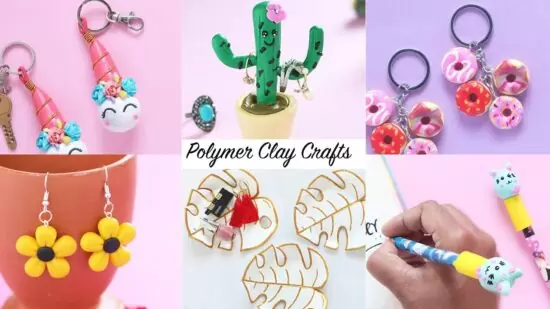 5. Polymer Clay: Polymer clay is a type of hardenable modeling clay that is known for its versatility, pliability, and simplicity to work with. It's a really satisfying medium for crafting because you can make so many different things with it—from jewelry to lamps to animal sculptures to keychains and more! All you need is the clay and some cutters–all of which are available here. 
Polymer clay is easy to use and makes for a great alternative to making traditional craft projects like paper crafts, which often require a lot of time and patience. They're also more durable! The best part is that these polymer clay crafts are so versatile that they can be used in any number of ways; this means you don't have to limit your creativity with them! 
Find all the materials you need to create these top 5 crafts only on our website: www.creativecraftsdxb.com. And keep an eye out on our Instagram page to know what's trending in the arts and crafts space! 
We offer worldwide shipping on our website! And if you live in Dubai, come on down to our store to get your hands on some fun craft supplies. 
Address:
Creative Crafts
Al Shraifi Building 1, Shop numbers 30&45,
Opposite Karama Post Office, Dubai