In this age of digital dominance, where we capture memories with a simple click and store them in the virtual abyss of our smartphones, it's time to revive the magic of tangibility. Welcome to the world of scrapbooking, where creativity meets sentimentality and memories are preserved in a way that makes your heart skip a beat.
Scrapbooking is somewhat like opening a time capsule of your life, with each page telling a story that transcends the digital realm. They make excellent gifts for your loved ones too! And, lucky for you, we have all that you need to take your scrapbooking game to the next level. Let's dive into the dazzling world of our offerings: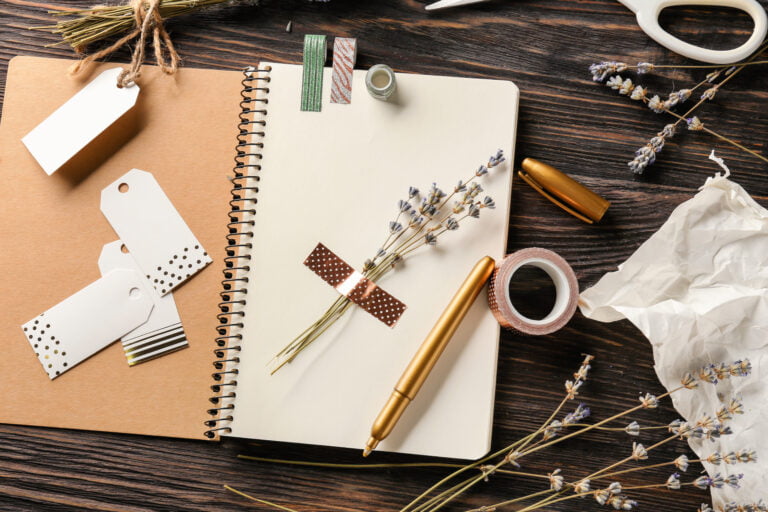 Washi Tape: A dash of color and pattern can breathe life into your scrapbook pages. Washi tape, with its whimsical designs, adds that extra pop and zing to your creations. From vibrant stripes to delicate florals, let your imagination run wild with our curated collection.
Flowers: Just like memories, flowers have an uncanny ability to evoke emotions. Adorn your scrapbook pages with our delicate floral embellishments, bringing a touch of nature's beauty to your precious moments.
Scrapbooking Papers: The backbone of any scrapbook, these papers are the canvas on which your memories come alive. From classic patterns to contemporary designs, we offer a kaleidoscope of options that cater to every aesthetic.
Pens: Give life to your thoughts and captions with our fine selection of pens. Whether you prefer bold strokes or elegant cursive, these pens will help you add a personal touch to your pages.
Ribbons: Nothing says 'gift' like a beautifully tied ribbon. Incorporate these whimsical ribbons into your scrapbook, adding a touch of charm and elegance to your visual storytelling.
Books and Journals: Looking to document your memories in a more structured way? Our range of scrapbooking books and journals are the perfect canvases to document your memories! 
Now, let's talk about the extraordinary joy of gifting a scrapbook. As unique as the memories they hold, these personalized creations make for extraordinary presents. Whether it's a birthday, anniversary, or simply a gesture of love, a scrapbook has the power to tug at heartstrings and create lifelong memories.
Imagine the look on your loved one's face as they flip through a meticulously crafted scrapbook filled with shared adventures, inside jokes, and heartfelt sentiments. It's a tangible expression of your love and thoughtfulness, a gift that transcends material possessions.

So, step away from the screens, unleash your creativity, and embrace the magic of scrapbooking. At our store, we have all the embellishments you need to transform your memories into a work of art. Get ready to gift your loved ones a piece of your heart that they can hold and cherish forever.
Head to our website to check out our range of products for scrabooking: www.creativecraftsdxb.com 
Lastly, if you live in Dubai, do come give us a visit, we'd love to see you!
Address: 
Creative Crafts
Al Shraifi Building 1,
Shop numbers 30&45,
Opposite Karama Post Office, Dubai