Christmas Crafts with Cricut Machines
If you've been following us for a while, you know we have a proclivity for Cricut machines due to their unmatched versatility. Cricut machines come with tons of fun features that let you make some really cool crafts, and they're easy to use! So whether you're in the mood for some decoupage, stencils, stamps, or even dye cutting, rest assured this machine has you covered. 
In this article, we're going to talk about how you can use your Cricut machine to make some of the most impressive DIY crafts around, just in time for the holiday season. Let's get started.
Customized basswood sign: Bring some joy into your lives and homes this Christmas time with a custom basswood sign! You can tailor it to say whatever you wish, even in the font of your choice. We made this sign using the Cricut Maker 3 and then finished the letters off by painting it with Deco art metallic paint. Here's a video tutorial for the same.
Christmas Gift Tags: These gift tags add some holiday charm and goodness to your gifts. Simple but sweet, we know your loved one would absolutely love receiving one of these. We've made this with the Cricut Joy machine and different colored cardstocks. Easy and effortless, here's a video tutorial to make this.
Custom Hoodie: Along with Christmas comes the winter season, and nothing seems to fuse the spirit of the two more than a Christmas-themed hoodie. Made using the Cricut Maker 3 and Cricut Easy Press, the process is so simple that you'd be left wondering why you didn't try this earlier! Catch a video tutorial on how to make this with ease here.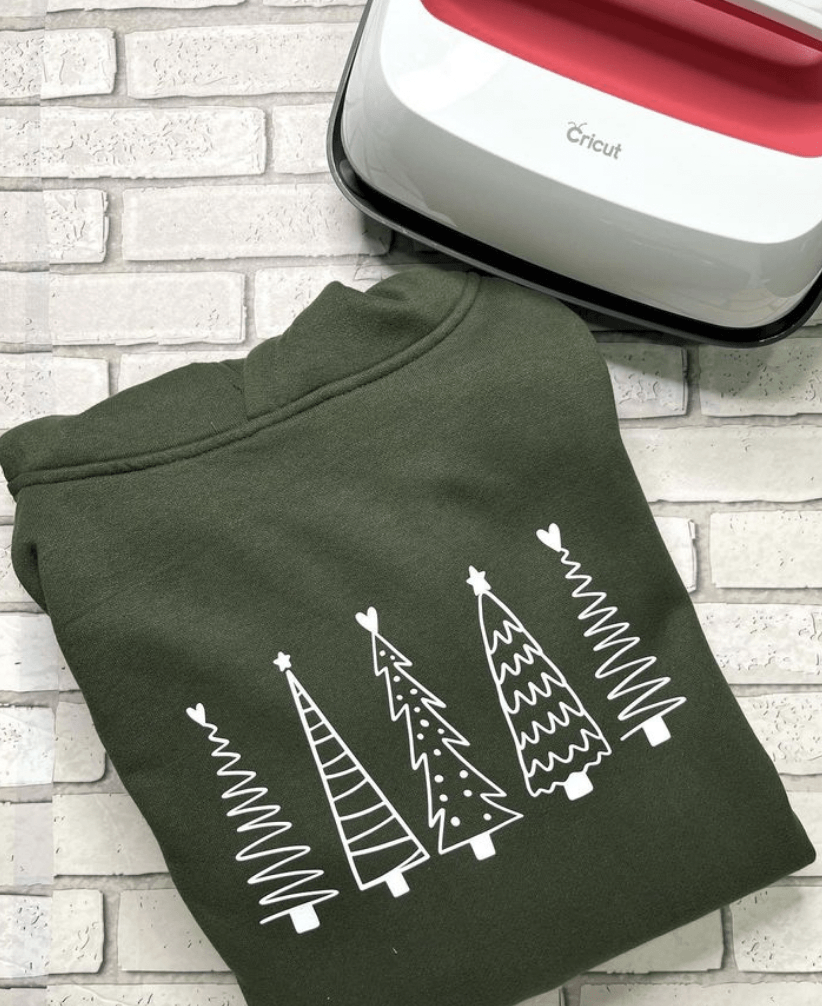 Using the same method and machines, you can also make cute little holiday gift bags like so: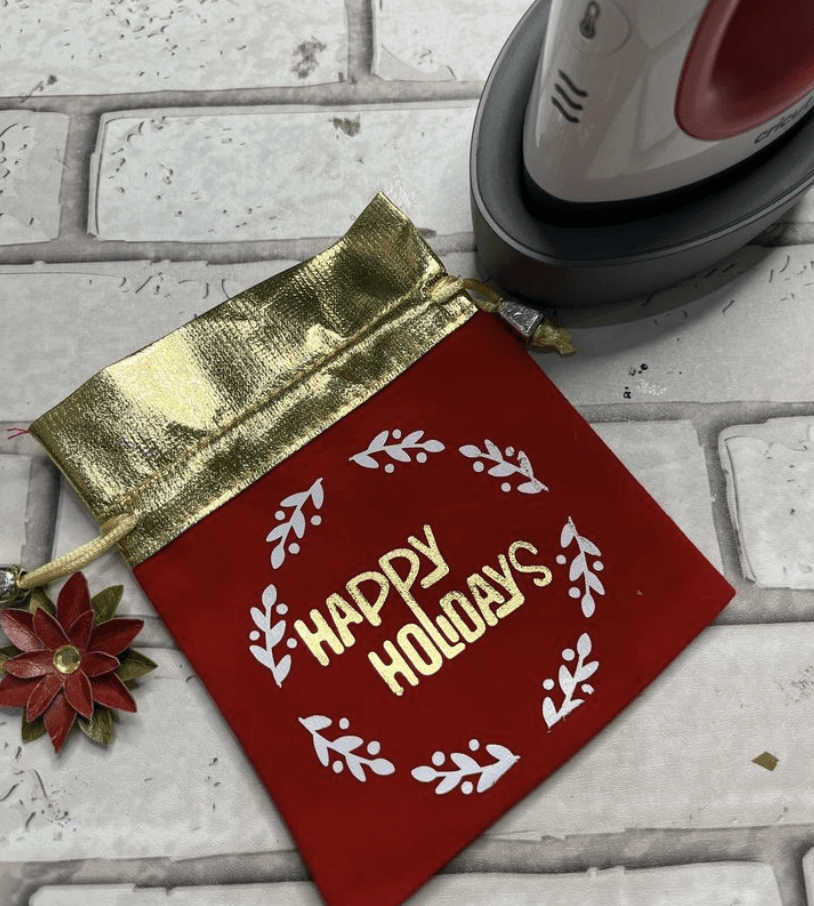 Christmas Candy Holders: How splendidly adorable are these Christmas candy holders? Great for gifting to friends or setting around the house, this little trinket is sure to warm the heart of anyone who sees it. We've simply cut all the elements using the Cricut Maker 3 and stuck them together. Watch here to know how. 
Christmas Advent Calendar: Behold, this one isn't for the lighthearted! It took us a whole 2 days! But as challenging as it was, it was definitely worth it. We simply made use of our Cricut machine along with some cardstock, embellishments, chipboard, glue, and christmas patterned paper–all available on our store. As of now, we don't have a video tutorial for this but you can always drop us a DM or email and we can guide you through the process 🙂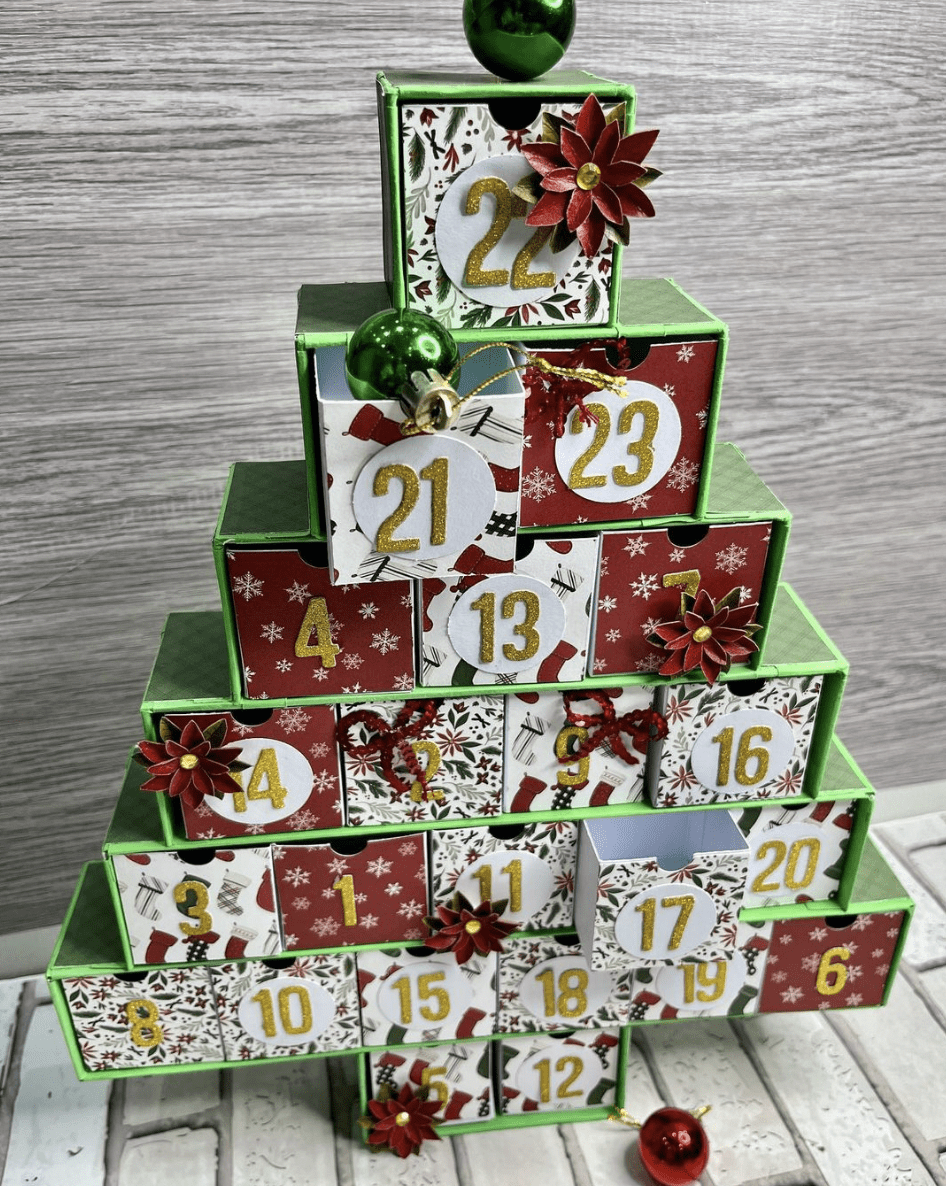 So, are you ready to take it up a notch this Christmas with some of the best Christmas crafts around? Try it for yourself and lend your home and hearts a holly, jolly Christmas


Keep an eye out on this space to know more about some wonderful Christmas crafts you can create while you anticipate the holidays! And, find all the materials you need to create your favourite craft items on our website: https://creativecraftsdxb.com/ 
We offer worldwide shipping! And if you live in Dubai, come on down to the Creative Crafts Store and get your hands on these must-have craft supplies.
Address:
Creative Crafts
Al Shraifi Building 1, Shop numbers 30&45,
Opposite Karama Post Office, Dubai