Diwali is truly an exciting festivity that graces our homes and lives. One of the most popular festivals of Hinduism, it symbolizes the spiritual "victory of light over darkness, good over evil, and knowledge over ignorance". And, this festival isn't limited to Hindus–but we see the entire world taking part in the beautiful traditions, whether that's bursting crackers, creating beautiful home decor, or lighting up some mesmerizing Indian candles.  
So, if your home is inviting in the Diwali spirit, it only makes sense to decorate it in the right way. And that's where our lovely Diwali decor options come in–all available at the Creative Crafts store. Let's have a look: 
Mandala Kit:

Exclusively available at the Creative Crafts store in Dubai, this kit resembles the Indian artwork called rangoli, that without fail is seen in every Indian household during the festivities. The rangoli represents the happiness, positivity, and liveliness of a household, and is intended to welcome Lakshmi, the goddess of wealth and good luck. You can decorate the mandala as you like–with the paints and decor embellishments given.

Here's a small video tutorial

of how we decorated it.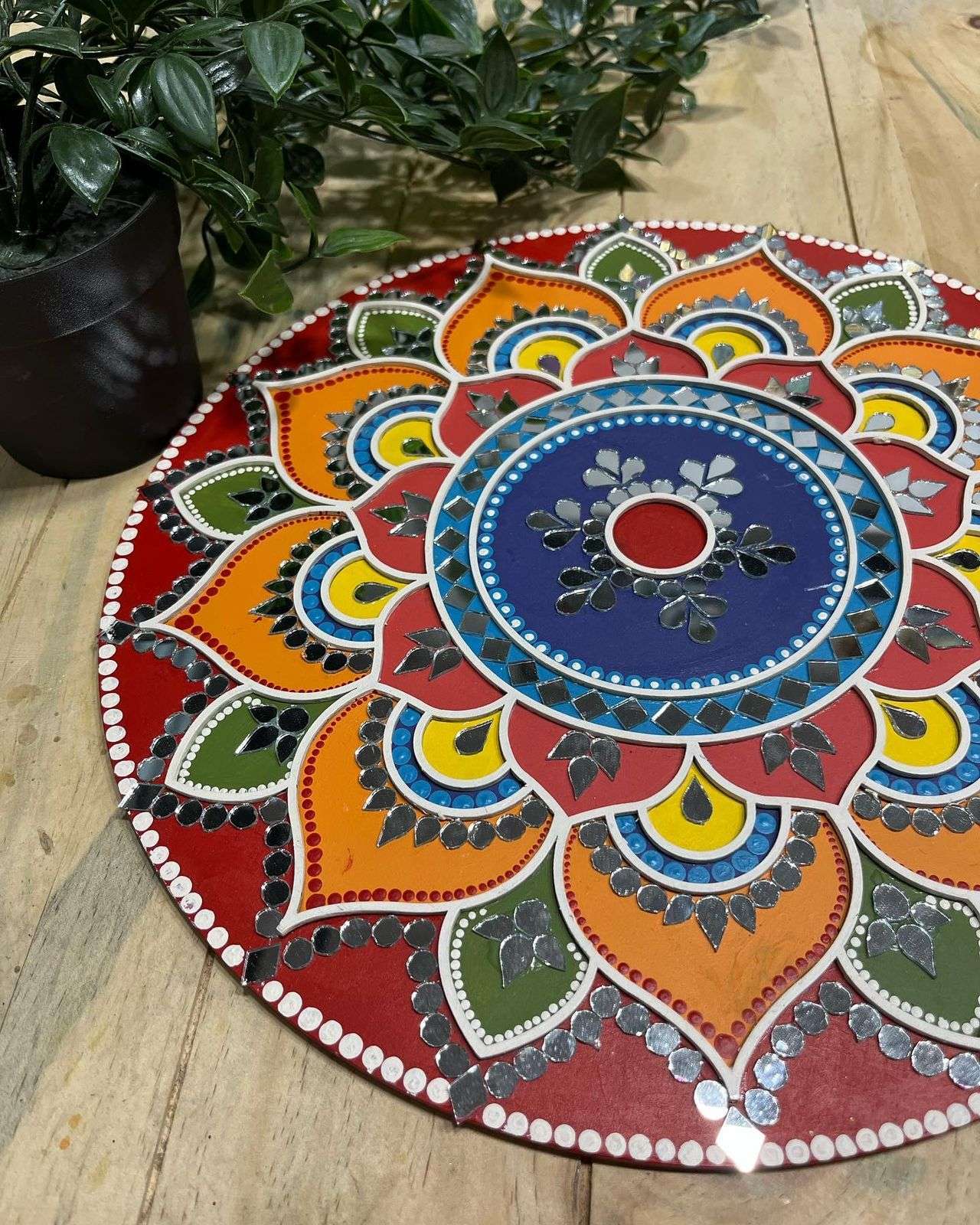 DIY Coasters:

If you plan to throw a Diwali party, what better way to serve your guests than with some custom coasters? You can decorate them as you like, but do remember to keep a touch of festive spirit! Here are the materials you'll need to make one: 
Have a look at how we made custom coasters with these materials here. 
DIY Festive Jars:

Our DIY festive jars will make a beautiful decorative element. You can keep them as is or put in some fairy lights to illuminate your home beautifully, just what this festival of lights calls for. You can also use these jars to serve snacks to your guests! Here are the materials you'll need: 
Have a look at how we made this with a video tutorial here.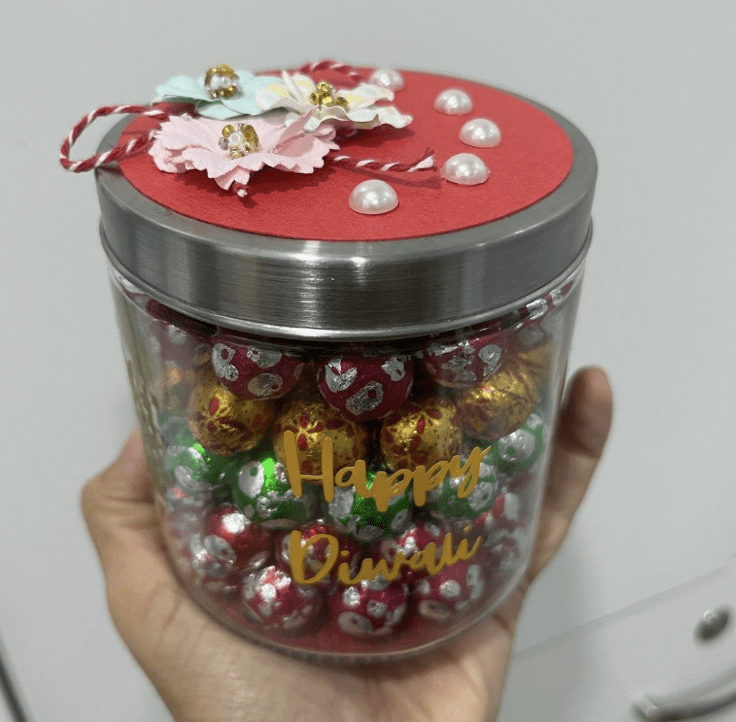 Diwali Diyas:

Diyas are an integral part of any household celebrating Diwali. They symbolise goodness and purity, and lighting them denotes dispelling darkness and going into light. And the fact that they're beautiful in their own way is only the cherry on top! Here are the materials you'll need to make one: 
Check out a video tutorial of how we made this here.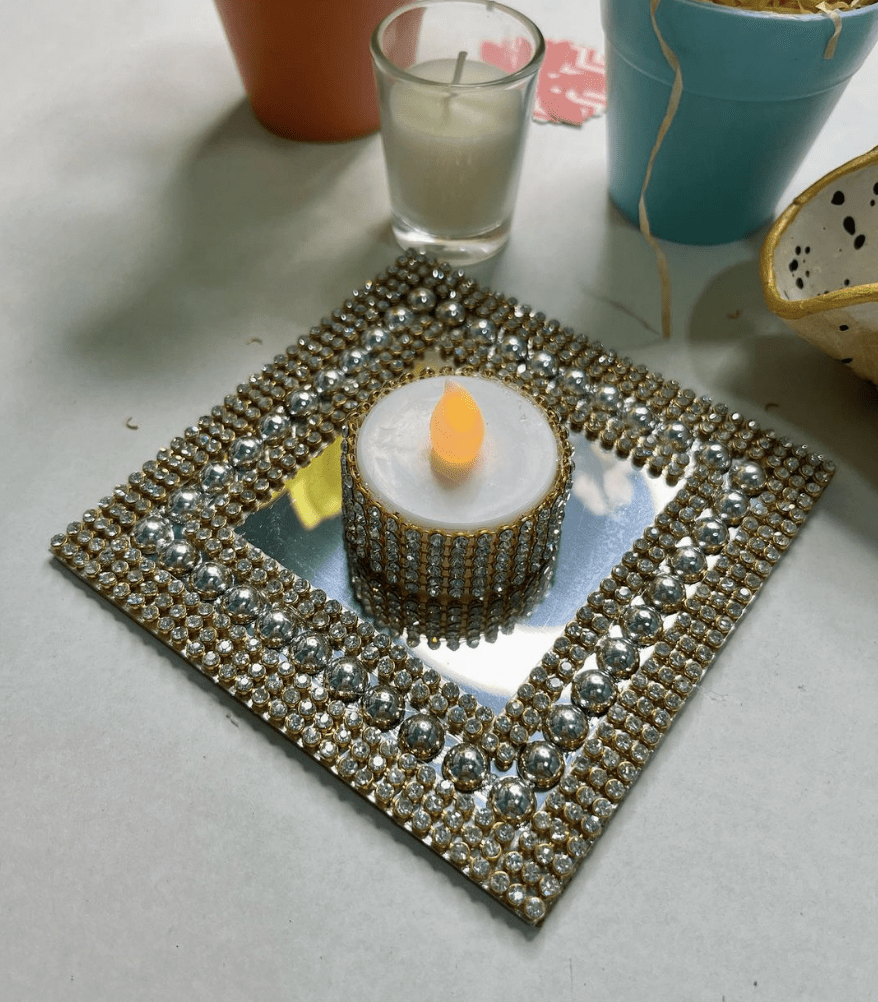 Goody Bags:

Finally, another tradition of Diwali is giving a small, thoughtful gift. This could be anything–from sweets to small decorative items to meaningful trinkets. And with your gifts goes a gifting bag too! You can make a custom Diwali gift bag in the pattern of your choice to enhance the festive spirit. Here are the materials you'll need for making one: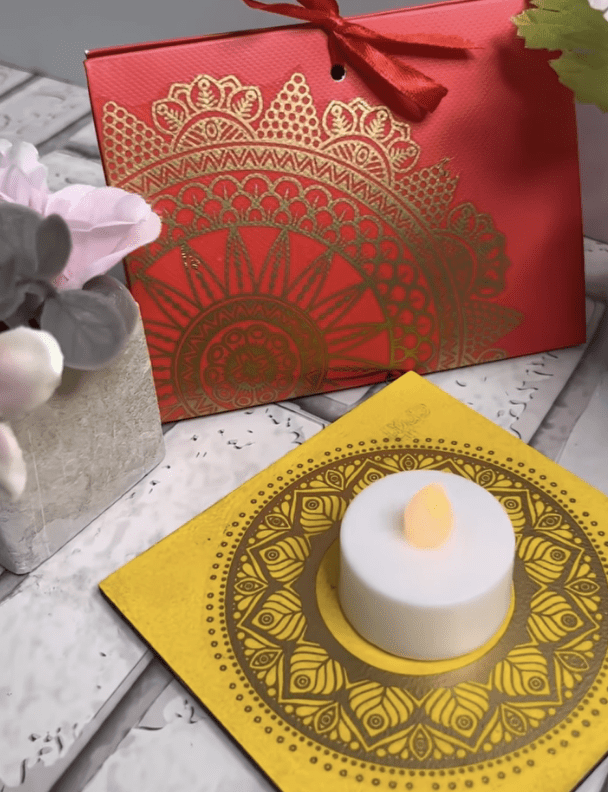 Beautiful, aren't they? You can make them with ease too, just in time for Diwali. Find all the materials you need to create these stunning decor items on our website:  https://creativecraftsdxb.com/ 
We offer worldwide shipping! And if you live in Dubai, come on down to the Creative Crafts Store and get your hands on these must-have craft supplies. 
Address:
Creative Crafts
Al Shraifi Building 1, Shop numbers 30&45,
Opposite Karama Post Office, Dubai